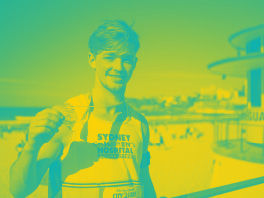 City 2 Surf
Join Team UNSW Phil' on August 13th for the City 2 Surf
This Sunday, August 13th, Phil' is getting ready to (fun) run and we want YOU to join our team!

Follow these 3 easy steps:
1. Register to join UNSW Phil' and fun run in the City 2 Surf -click here
2. Create your personal fundraising page in the Phil' C2S Everyday Hero team and start raising money for the Sydney Children's Hospital, Randwick - click here
3. Raise over $50 on your fundraising page and receive your invitation for the BEST after party on the beach at the Sydney Children's Hospital marquee. You'll also receive a t-shirt and a water bottle.