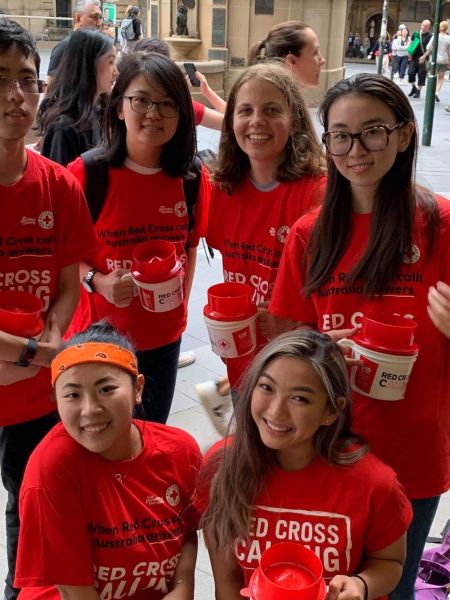 T1 | W4 - $256.55
On Saturday the 16th of March, Volunteer Army supported the 2019 Red Cross Calling in raising funds for people and communities struggling to overcome crisis - including disaster relief efforts and the provision of clean drinking water to remote Pacific villages.
The dedicated students who volunteered with Red Cross helped make the national fundraising drive a success! Stationed at train stations around the CBD (Wynyard, Town Hall and Martin Place), our fundraising teams collected charitable donations from the public and advocated for the power of humanity.
"Share love in the community…a good opportunity to step outside my comfort zone" Lindsay Wu, event volunteer.
As volunteers with the Red Cross, our students were able to share passions for the importance of volunteering by delving deeper into volunteer opportunities and contributing to the Red Cross.
Another big thank you to our VA team!