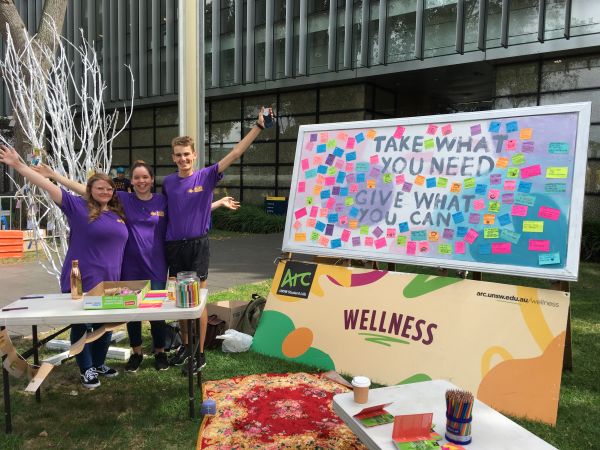 O-Week 2018
Did you see us out and about in O-Week?
O-Week was once again a huge success! Our returning volunteers joined me at our zone over four days. We had a Gratitude Tree ready, where students could write down what they were thankful for and then hang the tag on the tree. The responses were heartfelt!
We also had a huge "Take What You Need Wall" which encouraged passers by to write positive affirmations and links/numbers to helpful services on post-it notes. They could then swap their post-it note for an exisiting one on the wall!