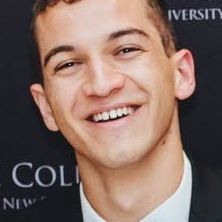 Hi, I'm Carel (pronounced Caw-rrol) and I'm a 3rd year Mechatronics Engineering student. Having grown up on a farm in South Africa, coming to Australia after high school was an overwhelming experience. Arc programs are the lifeblood of this university and they enabled me to connect with UNSW from the outset of my uni adventure!
Over the past three years I have delved right into every Arc opportunity thrown my way! I've built race-cars with Redback Racing, competed in many EngSoc casecomps, programmed robots with Competitive Robotics Group, engaged in UNSW Heroes, and in 2020 I was the President of the ICSA.
My main policies include: Developing an Arc covid-recovery plan, so we can revitalise student programs. Fighting for a reduction in the Student Services and Amenities Fee. Remodelling the club funding model to streamline and increase Arc support for societies. Expanding Arc's outreach programs to better assist disadvantaged students.