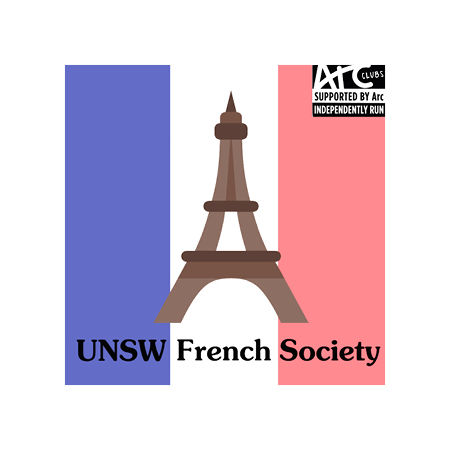 French Society
Bonjour et Bienvenue to the UNSW French Society! Our Society exists to connect like minded people who want to learn and share in all things French language and culture!
You don't have to be studying French to join the society - our speakers range from true beginners all the way to native speakers! If you are interested in language, we run weekly lessons via Zoom weeks 1-5, and hold study days specific to French courses around exam time. If you're in it for the culture and events, we also run movie nights, trivia and an end of term Apéro! Our events are both in person and online, so everyone can join in!
We'd love you to get involved, so say Bonjour to your new squad! Connect with us on Facebook or email below.
---