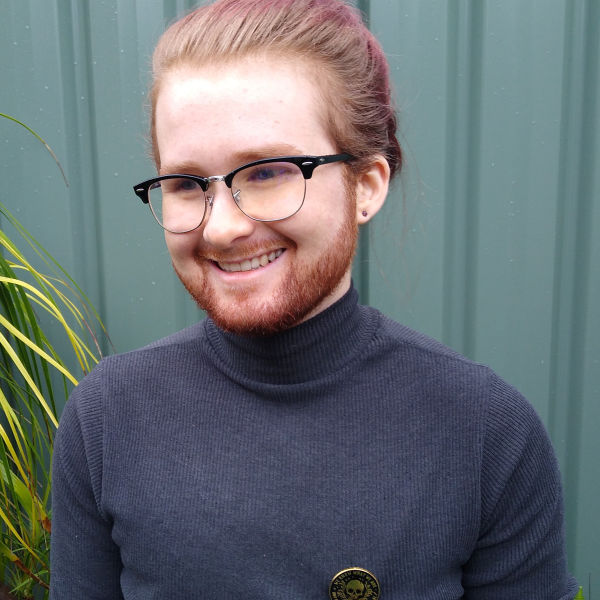 Axel-Nathaniel Rose
Coordinator | he/his
Creative Writing Ph.D
What is your favourite myth?
I'll go with the Greek myth of Orpheus and Eurydice. Power of love, hubris of humanity, contemplations on the power of fate etc.

What is your favourite book?
Howard's End by E.M Forster! Such beautiful language, devastatingly tender love story, and a fascinating insight into Edwardian values and society.
What is your favourite genre?

I always end up returning to fantasy.
What do you think is an underrated book/movie/genre?
The fantasy/YA film Mirrormask (written by Neil Gaiman) is so haunting, so bizarre, so funny, so beautiful, and yet so few people have seen it!
What are you excited about UNSWeetened 2021?
What am I not excited about? However, I am super excited about the publication itself. Holding a hard copy of the journal is going to be pretty magical.