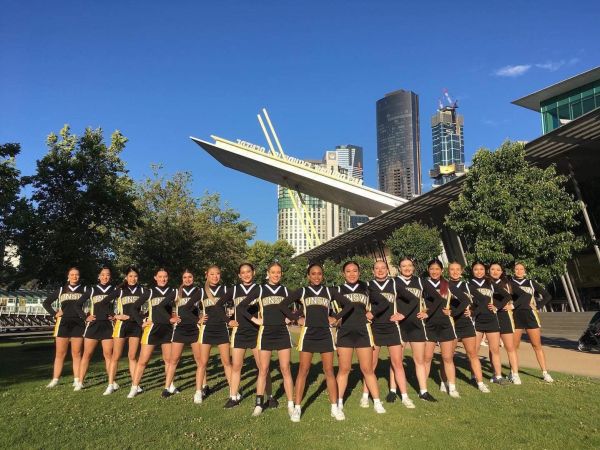 Cheer
Join cheerleading at UNSW and learn tumbling, stunt and floor skills!
The UNSW Cheer and Dance Society offers level ½ and level ¾ in cheerleading. Whether you're a beginner, intermediate or advanced level cheerleader there is a place for you in our society! Both of our teams compete in around 5 competitions throughout the year, representing UNSW at state and national levels. We also run many social events throughout the year including dinners, group clubbing and camp.
How do I join?
Come along to our social workshop in week one of university to meet our coaches!
Week two of university we will hold auditions, splitting the group into level ½ and level ¾.
Training
Each team trains on weekdays for two and a half hours per week, times and specific days TBA. Level ¾ holds additional trainings for two hours every second Saturday.