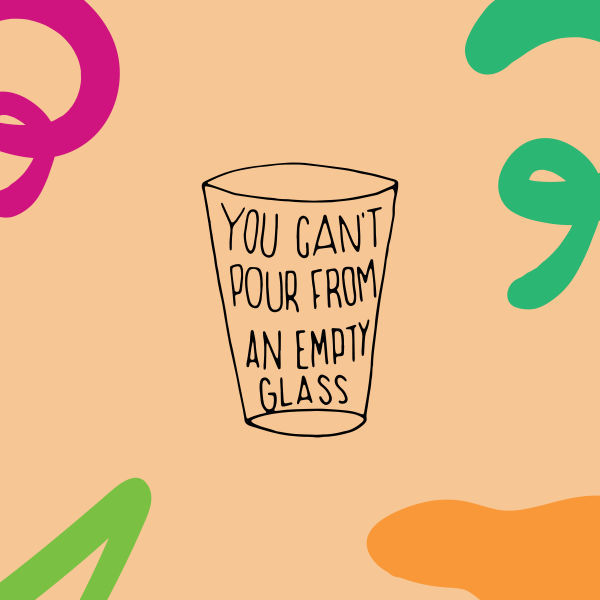 Self-Care Inspiration
What activities make you feel the best and help you to relax?
Fix yourself a warm cup of tea
Unplug for an hour
Colour-in
Scratch a lurker off your to-do list e.g. book that dentist appointment
Try meditating
Pick up that book you never finished
Make one small diet change for the week
Get outside
Write down your thoughts
Express gratitude
Get your body moving
Pamper yourself
Make a time with a friend
Do something you loved doing as a child
Listen to music
Watch the clouds or spot the stars
Buy some flowers for your table/room
Create a 'no' list of things you no longer want to do or have time for e.g. not checking social media as soon as you wake up or not over committing yourself.