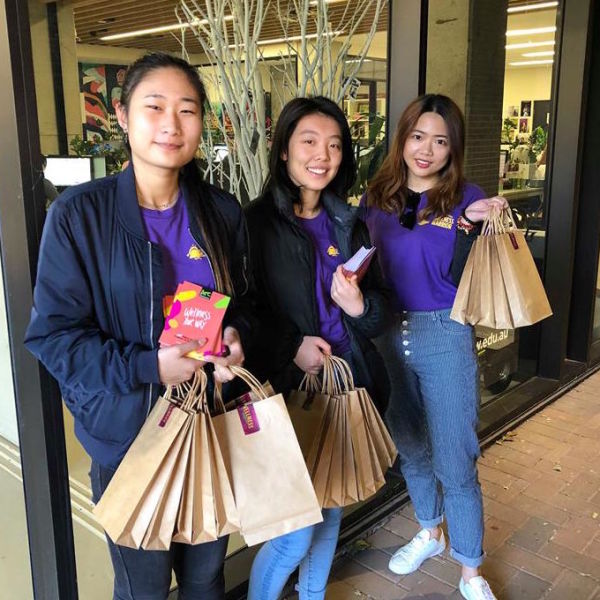 Survival Kits Random Act of Kindness
On Tuesday and Thursday of Week 3, the Wellness Warriors hit the pavement for our first Random Act of Kindness for Semester Two. Random Acts of Kindness are all about doing little things to brighten someone else day.
Our first Random Act was to give students the energy and tools they will need to survive the remainder of the Semester. Armed with over 150 paper bags, the Warriors handed out a collection of goodies. The bags included Up & Go's, muesli bars, condoms, mints, pens, ponchos and a couple other surprises. In addition, we slipped in 13 Tips To Survive the Semester!